Lots of info in this post….I won't be able to run my mothers day marathon due to Surgery …don't worry I'll be fine, is just a little voice and vocal cord issue I have to take care of…I'll be out for a couple of weeks and then I'll be back full throttle!!
But Wanted to do something fun and different so here is my new line of CUSTOM PHOTO JEWELRY!!! what a good mothers day present right?
If you had a session with me you have nothing but to let me know which image you want to use and on its way to the Lab it goes, and will be ready before mother day for all the moms in you world…Sister, moms in law, wife, Grandmas….Contact me for pricing and any questions you may have…
If you would still like to have a mothers day Photo Session WHY NOT GET A GIFT CERTIFICATE? , In any amounts starting at $125!!!!! The perfect gift for Pregnant Ladies soon moms to be…..
AND THE BEST IS YET TO COME !!!! IF YOU HADN'T HAVE A SESSION WITH ME AND YOU STILL WANT THIS BEAUTIFUL PRESENTS BOOK A SESSION FROM NOW TILL MOTHERS DAY AND GET YOUR SESSION FEE CREDITED TOWARD PRINTS AND PRODUCTS (minimum purchase of $ 550 is required)
In the mean time enjoy this photo jewelry…Just to let you know …I wear one of my parents every day, go to the gym , shower with it, and I love it…the quality is excellent and I know you will love it too!!!!!
And because I can never post without a picture here it goes my favorite from this week 🙂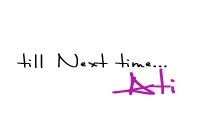 )
to schedule a Session Please call 702-499-8482