I'll have to admit….I've been slacking with my blogging, Tons of things to share,
1st: I've been traveling and that filled my heart with new ideas inspirations and horizons, as always traveling is my passion and do make my heart sing, however I do love to come back home to my great boyfriend, the Las Vegas Heat ( i know u think I;m crazy but I Like it ….Specially compare to Humidity… yickes!) and my Photoshoots.
2nd: tons of shoots to share I will be catching up in the next few days
3rd but not least important …SOON TO COME INFO ON HOLIDAYS MINI SESSIONS!!!!
I know is hot and doesn't feel like the holidays are close but they will be here before we know it….better safe that sorry!!!!!! This coming in the nest 3 or 4 days so Stay TUNED!!!
Now let move on to the Cuteness!!!
This little mister was Born on 4th of july ….gave mom a dad 30 hours of work to come to this world and it was worth every second of it , this family is Blessed with him …he has been such a good boy to photograph…OH Little Cooper!!! I Love the cowboy Theme they have going on for him 🙂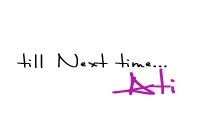 to schedule a Session Please call 702-499-8482