Spring is here! And with Spring tons of Outdoors sessions, I always get the same question, WHAT SHOULD WE WEAR?? I could get a little stressful but I'm here to help….Since I Love color and you choose me to photograph your family, I will give you my input:
-You don't need to be all "matchy matchy", but we still want some kind of coordination.
-Pick One color or a combination of colors and go from there. It could be one of the shirts to be used that has a few colors and Pull from there to combine.
Here is a little example, As the seasons change , I will be posting one of this every month, but as always you can check my "what to wear section" on my Client site or you can call me …email me …shout at me …and I will help you pick your cloth before your session 🙂
And Because I just can't blog without an Image…Look at this cute cute cute 8 Days Old!!!!
….MR C was absolute Bliss, he slept pretty much the whole session and we got the best shots of him!!!!!
ENJOY!!!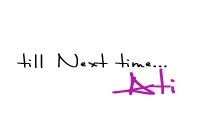 to schedule a Session Please call 702-499-8482